Omfit Studio
Heather Balajadia | Kirkland, WA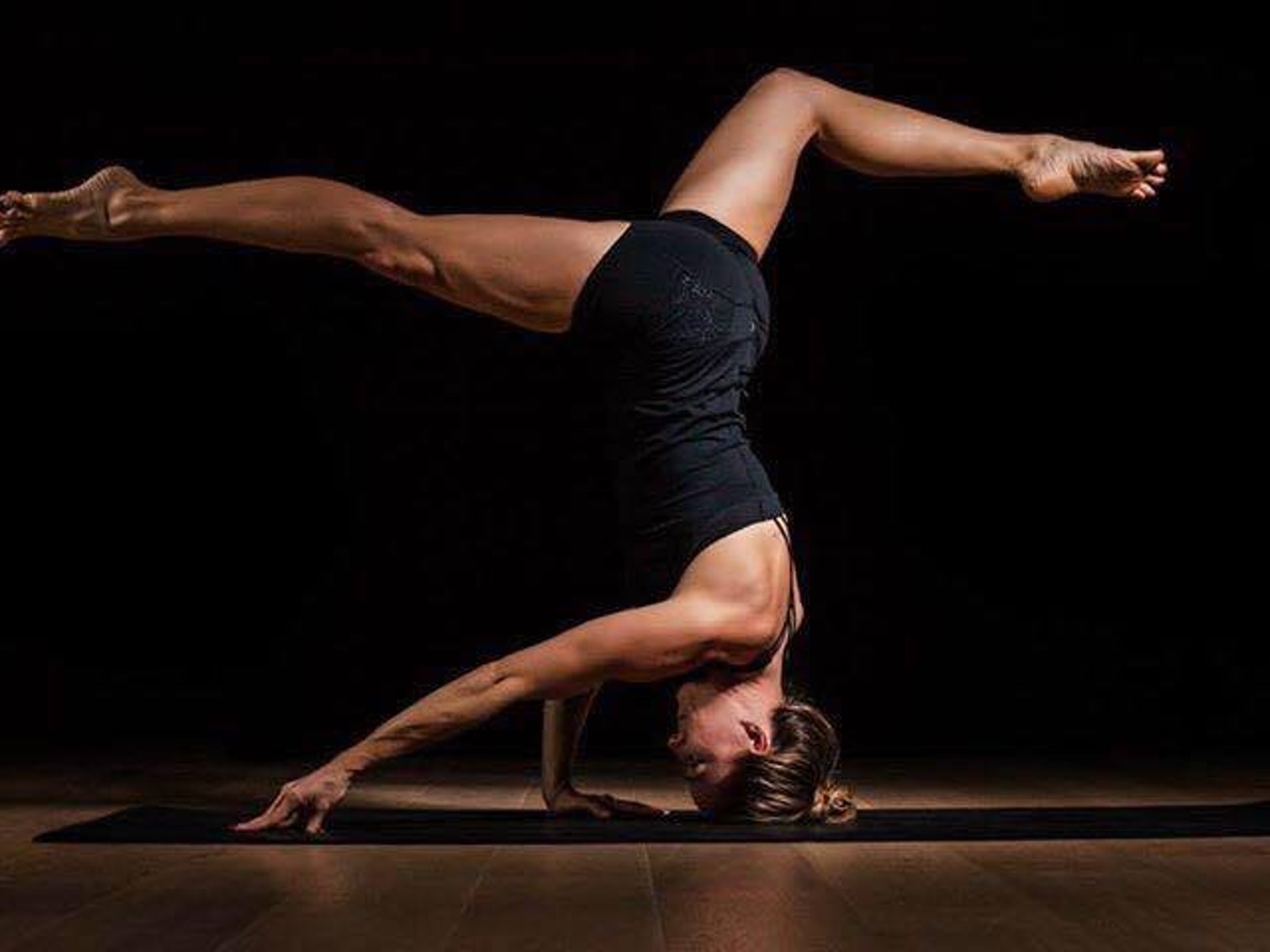 About Us
My method of teaching yoga and fitness revolves around optimizing functional movement patterns. My goal is to teach you how to move correctly; and in a way that helps you, your body, and your nervous system thrive. Come join us and learn how to workout out smarter (not harder:) and sharpen your body, mind, soul.
Each class will include:
Yoga- energy/meditation/breath work, corrective/core/posture/balance work, nervous system resets/increasing vagal tone, lengthen and strengthen the body (mobility with stability), flow - all done in a way that builds intention, strength and flexibility and teaches you proper alignment and technique of the postures and transitions.
Barefoot Workouts- functional warm ups, nervous system resets, corrective/ proprioceptive/ stability/ posture work, strength/stability work, body weight and resistance training, core, and an element of power: TRX, dumbbells, kettlebells, medicine balls, slam balls, physio balls, resistance bands, sandbags, body weight, animal flow.
About Heather
Heather has a passion for holistic living and all things health and wellness. She has been in the fitness industry for 23 years, is a certified yoga instructor, personal trainer, and whole foods nutritionist. She fell into yoga at a young age, during a highly stressful time in her life, after the sudden loss of her father. Yoga soon became (and continues to be) her sanctuary for grounding, centering, and healing. After a few years of being a student, in 2001 she began teaching. An avid seeker of knowledge and learning she continued her studies completing both her 250 and 500 hour certifications with Pacific Yoga under Theresa Elliot and Kathryn Payne. She has 60 hours of Therapeutics of Yoga with Aadil Palkhivala, 15 hours of Yin yoga training, along with many additional workshops and classes from various industry-leading yogis and fitness experts. She is an EXOS Fitness Specialist, an EBFA (Evidenced Based Fitness Academy) Interoception Performance Specialist, and Barefoot Training Specialist; and a certified Animal Flow instructor which add to her unique style of teaching. She is fascinated with anatomy and the intricacies of how the body functions and moves (and of course how to help others move better!). A self-proclaimed busy-body, and due to the demands of the world today; she believes yoga is essential for all to slow down, cultivate awareness, and create balance both physically and mentally. Her classes are designed to optimize functional movement in the body; and are sequenced and paced to be challenging yet calming, strengthening yet soothing. Her method of teaching involves close detail to technique and alignment of the body in addition to utilization of breath and movement to nourish and rebalance the nervous system. She describes her classes as athletic, slow moving, intentional, and mindfully nourishing. Her training style is geared toward barefoot, functional, full body, metabolically active strength training. Her approach to not only staying fit and healthy but also living and enjoying life is simple - balance and moderation!
---
Testimonials
Here's what our satisfied customers have to say:
---